Hey, We're Chefs Brandon And Colin.
Two back of the house guys with a passion for making better sausages.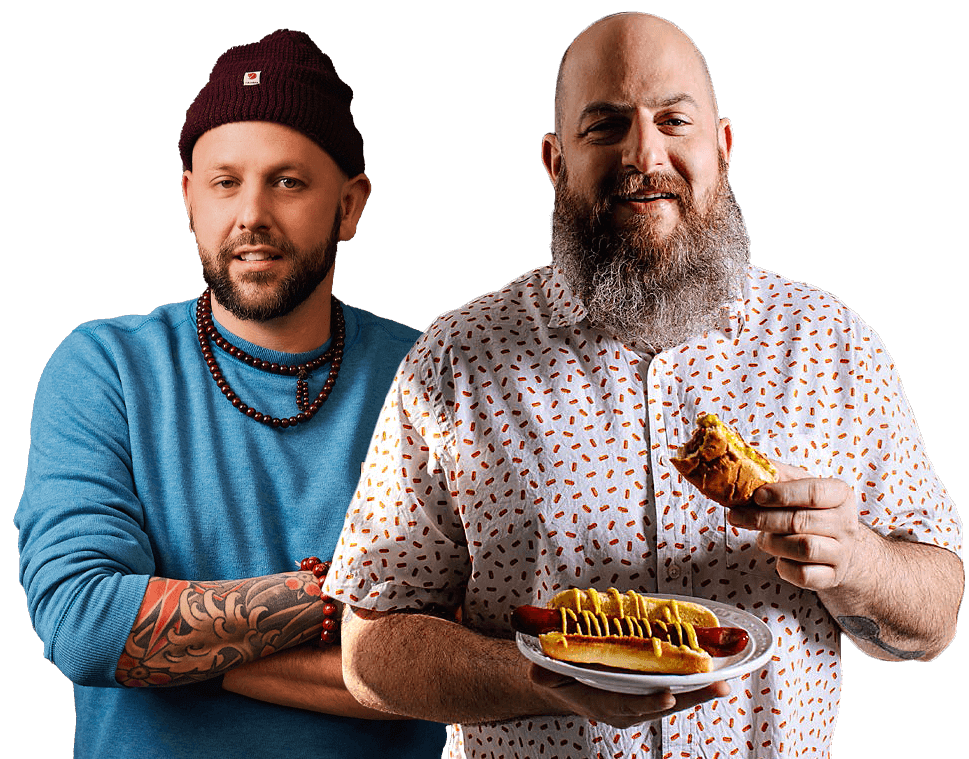 Cookouts, baseball games, summer camp. Hot dogs represent the fun and excitement when life was simpler and full of possibility. Our mission is to take you back to that time.
At Fripper's, we're more than a meat company. We're disrupters on a mission to return our industry to its roots, when serving good food that made people happy was the whole point.
Our mission is to uphold traditional standards of the past, while breathing new life into artisan meats in modern, creative ways.
Since 2016, we've created a focused line of consistently high quality sausages.
After years of making sausages for restaurants and butcher shops, we decided it was time to make our own. Since 2016 we've focused on a limited variety of products with consistently high quality, made with natural casings for a snap, pop and crunch  flavor with every bite.

Attention to detail, technique and consistency learned from our years in the kitchen.
Crafted with high-quality fresh ingredients and decades of knowledge.
Our relationships are built on trust, communication and people-first service.
Artfully crafted,
one link at a time.
We know how the sausages are made, because we know the people who make them. We produce our meats with multiple family-owned businesses that have been making high quality sausages since the 1920's.
When hot dogs are made right, you're a witness to the legacy of the skilled craftsmen who moved across the world in search of a better life. And who, through scarcity, hard work and grit, wrote the story of this country in a time when people were still connected to their food.